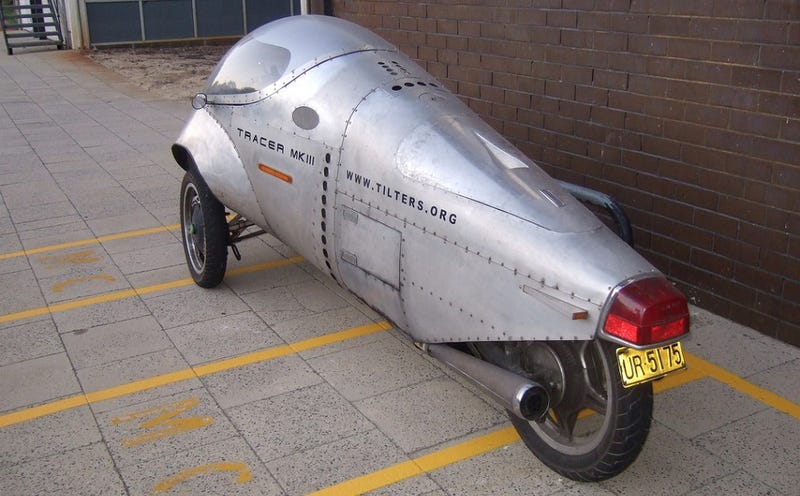 The Tracer MKIII was built by Australian architect Mike Richardson out of a Honda motorcycle and is known as a tilting vehicle.
There is not a lot of publicly available information about the MKIII but as the name suggests, it is the 3rd version of the trike. The first version of the trike was built in 1997 and it appears that the designer has continued to make improvements. The purpose of a leaning vehicle is to allow car-like seating while being able to lean like a motorcycle.
The Tracer can lean up to 37 degrees in corners and is controlled by the riders balance. The builder has also installed a leaning brake that prevents the trike from tipping over at stops. The customized steering system allows the body and wheels to remain parallel even at a high degree of lean.
There is only a small amount of information out there but drawings and pictures can be found on the builders website along with the short video below.
[Photo Credit: I_Me_Mine via imgur]
---
Bozi is the founder of Hoonable.com and creates articles on everything from engine swaps to late model car restorations. You can follow him on Twitter and Facebook or drop him a line at Hoonable!